One of the most important creative collaborations in publishing is the one between writer and editor. This online series examines this relationship from several angles - from the perspectives of emerging author to mid-career and mature author; from the context of genre fiction, literary fiction, non-fiction and poetry; from a variety of cultural backgrounds such as Indigenous writers and CALD artists.
After a fantastic Author/Editor series in 2021, BWF is presenting another 10 online episodes throughout 2022, exploring the unique author/editor dynamic with some extraordinary Australian artistic talent.
The author/editor relationship
The aim of the series is to capture the creative dynamics of the author/editor relationship. These conversations explore the positive potential of creativity, serendipity, and inspiration in the context of the author/editor exchange.
Episodes will explore those issues that authors and editors encounter together - structure, character and voice, when to kill those darlings that every writer has, negotiating disagreement, when an editor knows what a writer is attempting before a writer knows themselves, when an editor can overstep, and finding what is core to the story.
From the author's perspective, they will be looking at the experience of letting an editor into their work and what this means from a personal and professional perspective.
Series program & tickets
The Author/Editor events are published on the Brisbane Writers Festival website, through the same account you use to purchase BWF tickets and Festival Friends memberships.

Tickets for individual events are at $15 (Full) / $10 (Festival Friends - sign up now).
You can also buy a season pass for all 10 events (booking fees waived) for $120 (Full) / $70 (Festival Friends - sign up now). The season pass is valid to 31 December 2022.
*If you are a member of a writers centre, a student of creative writing, editing and publishing programs, or a member of an industry body, please ask your coordinator if BWF has supplied a discount code to your organisation (and get in touch if we haven't!).
Purchase your season pass by clicking the 'Book now' button on one of the 2022 Author/Editor events, and choose the 'Author/Editor - Season Pass' option.
Buy a Season Pass (no booking fees!)
How do I watch BWF online events?
Free online events will be published on the BWF YouTube channel. Paid events are accessed through your BWF account on our website - the same you use to buy tickets or donate to BWF. When you login to your account, click on the "On Demand" tab on the left hand side. From this tab, you can see all online events you have purchased, and when they will be available to watch.
More detailed information on watching online events.
How do I claim my multi-event pass for individual events?
If you have bought a Season Pass for the Author/Editor series, (or have a multi-event pass for any other events), you will have received a pass number in your receipt email. Use this pass number in the discount code section of the ticket purchase process - click Validate, and you will have the option to 'purchase' a free ticket. This will redeem one event off your pass.
More detailed information on multi-event passes.
I have a discount code - how do I get the discounted price?
Discount codes work in the same way as multi-event passes (see question above). Enter the code into the discount code section of the ticket purchase process and click validate. You will now see the option to add a ticket at your discounted price.
You can follow the same process as multi-event passes to claim discount codes.
Copyright Agency Cultural Fund
Funding Partner
---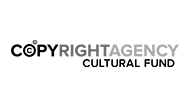 Institute of Professional Editors
Program Partner
---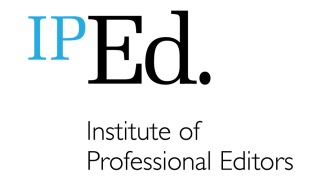 Google Tag Paste this code as high in the of the page as possible: