Political Football
The Radical Legacy of the Anti-Apartheid Protests in Brisbane
---
Unfortunately, due to the Brisbane Lockdown commencing at 4pm on Saturday 31 July, our Political Football event must be cancelled.

Ticket holders will receive a full refund.

We're working hard to find a new opportunity to commemorate this important part of Queensland history.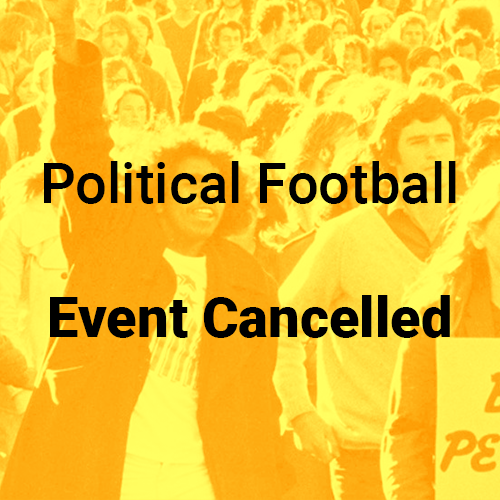 #BOOK LAUNCH - Fiona Foley Provocateur: An Art Life by Louise Martin-Chew 
Join us in this FREE event for the launch of the new biography on the life and work of leading Badtjala artist, Fiona Foley, written by one of Australia's most celebrated art writers, Louise Martin-Chew.
Published by QUT Art Museum to coincide with a major survey of the work of Fiona Foley, this unique biography provides readers with insight into the life of the artist: from her beginnings in Hervey Bay, Queensland, her young adult life in Sydney where she co-founded Boomalli Aboriginal Artists Co-Operative in 1986, to her rise through the art world and, most recently, into an academic life.
More info