Duration: 60 minutes
Young adult author Chaz Hayden's novel, The First Thing About You is a work of fiction with lived experience woven throughout. It is a story about what does—and doesn't—define you as a person. Chaz was diagnosed with Spinal Muscular Atrophy at a young age, loves sport, chicken nuggets, telling stories and writing them down. Join him for a conversation about writing, life and everything in between as he encourages young adults to be different and leave a trail.
Major Sponsor
The University of Queensland
---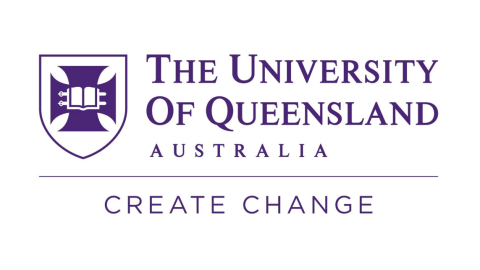 Chaz Hayden is a debut author who, like his main character, was diagnosed with spinal muscular atrophy as an infant and spent his childhood in and out of hospitals. The First Thing About You, he says, is "not just about disability but about friendship and love and all the things that a young person hopes to experience". Through his writing and his YouTube channel, he speaks with abundant positivity and encourages people to "Be different. Leave a trail." Chaz Hayden grew up in New Jersey and now lives in Pennsylvania with his parents and his English Bulldog, Lovey. Follow him on Instagram and Twitter: @TheChazHayden.

Genevieve Kruyssen is a children's book specialist. She has been a bookseller and the events manager at Where the Wild Things Are Children's Bookshop for 8 years. Genevieve loves working with authors and illustrators to create inspiring launches and events. Her main aim is to delight in stories with kids. She runs book clubs for kids and teenagers, where they read curious new releases that often end up being adventurous and lyrical. She is a confident speaker, having interviewed some of her heroes for online and in-person launches including Neal Shusterman, Kate DiCamillo, Emily Gravett and Levi Pinfold. In 2021 she won ABA Penguin Random House Young Bookseller of the Year. In 2022 she judged the Qld Literaray Awards Children's Book Award and the Penguin Literary Award.

Google Tag Paste this code as high in the of the page as possible: