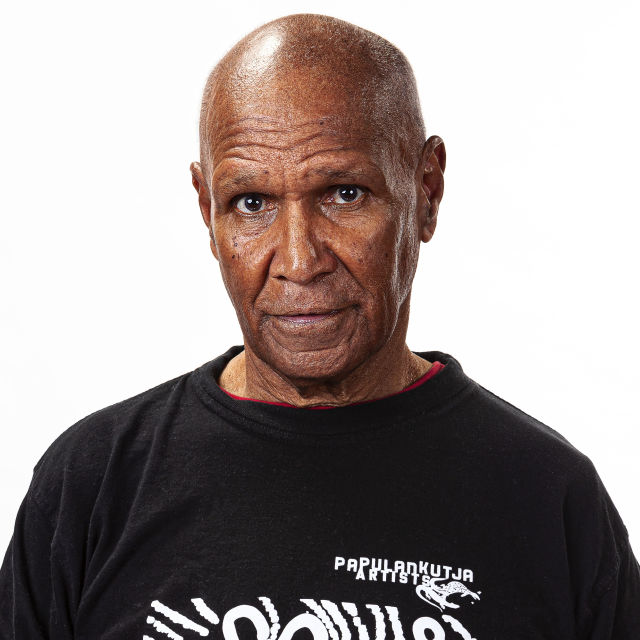 Cancelled
Storytime with Boori Monty Pryor
---
—
The Parlour, State Library of Queensland
Families / Free event
Duration: 30 minutes
Drop in to The Studio for free storytime events.

Boori Monty Pryor will present a reading of Story Doctors, offering a powerful and beautiful account of Australia's true history, drawing on a lifetime of wisdom, and on his generous instinct to teach and heal.

Hosted by Rebecca Sparrow.

Recommended for ages 3 – 8 and their families. Pram friendly.

Boori Monty Pryor is a multi-award-winning children's author, didjeridoo player, storyteller, dancer and renowned public speaker. Boori was born in Townsville, North Queensland. His father was from the Juru people of the Bowen region and his mother is a descendant of the Kungganji nation near Carins.

Boori has collaborated with Meme McDonald on five books: Maybe Tomorrow (1998), My Girragundji (1998), The Binna Binna Man (1999), Nunjul The Sun (2002) and Flytrap (2002).

Maybe Tomorrow received a Special Commendation at the 1998 Human Rights Awards and My Girragundji was awarded The Children's Book Council of Australia 1999 Book of The Year Award.

In 2021 Boori released a new book Story Doctors, illustrated by Rita Sinclair. In 2000 The Binna Binna Man received three of the NSW Premier's Literary Awards. In 2011 Shake a Leg, a picture book collaboration with Jan Ormerod, won the Prime Minister's Literary Awards for Children's fiction. In 2001, 2006, 2010 and 2013 a stage production of My Girragundji toured throughout most Australian states.

Boori was the Children's Laureate of Australia, sharing this title with Alison Lester in 2012 and 2013. In 2017 the short film Brown Paper Bag (starring Boori and inspired by his work) won the St Kilda Film Festival "Best Achievement in Indigenous Film Making".

Google Tag Paste this code as high in the of the page as possible: