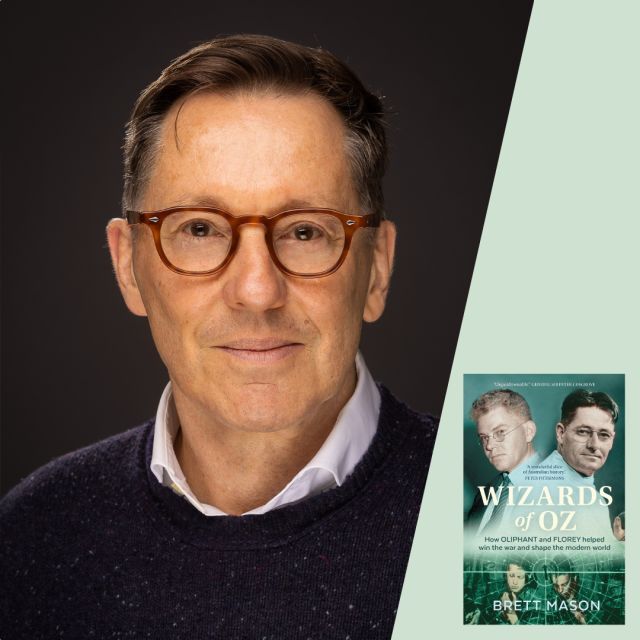 Selling Fast
Duration: 60 minutes
Two insider accounts of Australia's role on the global political stage raise questions about the future of our foreign policy and the status quo of international relations in a time of political tumult. In doing so, former Ambassador Ian Kemish and historian and academic Clinton Fernandes – chart a course for Australia in the twenty-first century. Presented by The University of Queensland.

Brett Mason is Chair of the Council of the National Library of Australia and Adjunct Professor in the School of Justice at QUT. He was formerly a Senator for Queensland , serving in the Ministry, before being appointed Australia's Ambassador to the Hague and Permanent Representative to the Organisation for the Prohibition of Chemical Weapons. He is currently completing Saving Lieutenant Kennedy: JFK, Reg Evans and the birth of Australian-American Friendship.

Professor Clinton Fernandes is in the Future Operations Research Group at the University of New South Wales. His work analyses the operational environment, and the threats, risks and opportunities that military forces will face, in the 2030-50 timeframe. He has published on the relationship between science, diplomacy and international law, intelligence operations in foreign policy, the implications of new technology and Australia's external relations more generally. His latest book is Subimperial Power: Australia in the International Arena (MUP).

Ian Kemish is a former senior Australian diplomat who served as High Commissioner to Papua New Guinea, Ambassador to Germany, an international adviser to the Prime Minister, and Head of the consular service in a career that spanned twenty-five years. He was awarded membership of the Order of Australia for his leadership of Australia's response to the 2002 Bali bombings. Ian is an adjunct Professor in history at the University of Queensland, and is also actively engaged in the international development and not-for-profit sectors. He writes regularly on international issues. The Consul, published by UQP in 2022, is his first book.

Google Tag Paste this code as high in the of the page as possible: