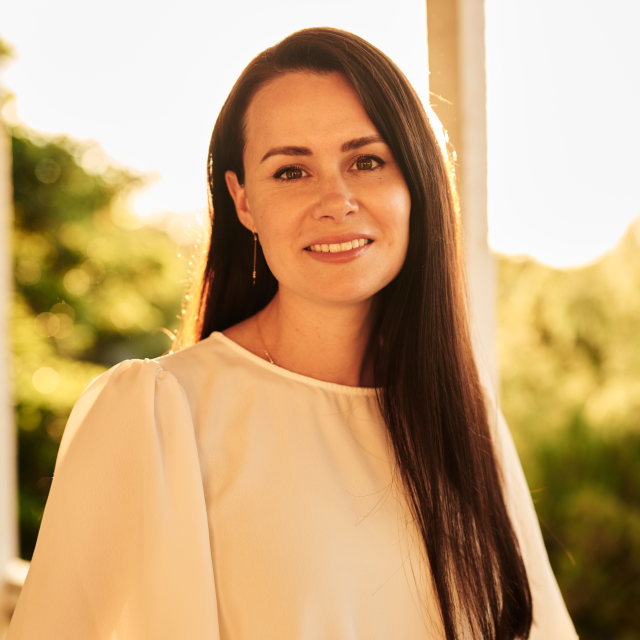 Sold Out
Duration: 120 minutes
Join us for a special pre-festival event:
Dr Kylie Moore-Gilbert in conversation with Prof Peter Greste

6-8pm, Thursday 31st March | The Judith Wright Centre
420 Brunswick St & Cnr Berwick St, Fortitude Valley

On September 12, 2018 British-Australian academic Kylie Moore-Gilbert was arrested at Tehran Airport by Iran's feared Islamic Revolutionary Guards. Convicted of espionage in a shadowy trial presided over by Iran's most notorious judge, Dr Moore-Gilbert was sentenced to 10 years in prison.

Incarcerated in Tehran's Evin and Qarchak prisons for 804 days, this is the full and gripping account of her harrowing ordeal. Held in a filthy solitary confinement cell for months, and subjected to relentless interrogation, Kylie was pushed to the limits of her endurance by extreme physical and psychological deprivation.

Kylie's only lifeline was the covert friendships she made with other prisoners inside the Revolutionary Guards' maximum-security compound where she had been 'disappeared', communicating in great danger through the air vents between cells, and by hiding secret letters in hava khori, the narrow outdoor balcony where she was led, blindfolded, for a solitary hour each day.

Cut off from the outside world, Kylie realised she alone had the power to change the dynamics of her incarceration. To survive, she began to fight back, adopting a strategy of resistance with her captors. Multiple hunger strikes, letters smuggled to the media, co-ordinated protests with other prisoners and a daring escape attempt led to her transfer to the isolated desert prison, Qarchak, to live among convicted criminals.

On November 25, 2020, after more than two years of struggle, Kylie was finally released in a high stakes three-nation prisoner swap deal orchestrated by the Australian government, laying bare the complex game of global politics in which she had become a valuable pawn.

Written with extraordinary insight and vivid immediacy, The Uncaged Sky is Kylie Moore-Gilbert's remarkable story of courage and resilience, and a powerful meditation on hope, solidarity and what it means to be free.

The Uncaged Sky by Dr Kylie Moore-Gilbert will be available to purchase at the event thanks to Brisbane independent bookseller Riverbend Books.


Dr Kylie Moore-Gilbert is a scholar of Middle Eastern and Islamic Studies. Kylie speaks several Middle Eastern languages and has spent significant periods travelling and conducting academic research in the region. She was falsely charged with espionage and imprisoned in Iran from September 2018 to November 2020 before being released in a prisoner exchange deal negotiated by the Australian government.

Professor Peter Greste is an Australian-born journalist, author, media freedom activist and academic. He is a founding member of the advocacy group, the Alliance for Journalists Freedom and a regular contributor to the Australian Broadcasting Corporation, The Australian, The Sydney Morning Herald, The Conversation, and The Guardian. Before joining academia in January 2018, he spent 25 years as a foreign correspondent, starting with the civil war in Yugoslavia and elections in South Africa as a freelance reporter in the early 90's, before joining the BBC as its Afghanistan correspondent in 1995. He went on to cover Latin America, the Middle East and Africa for the BBC. In 2011 he won a Peabody Award for a BBC documentary on Somalia before joining Al Jazeera as its East Africa correspondent later that year. In December 2013 he was covering Egypt on a short three-week assignment when he was arrested on terrorism charges. After a trial widely dismissed as a sham, he was convicted and sentenced to seven years in prison. In February the following year, after 400 days behind bars, and intense international campaign, he was deported under a presidential decree. As a result of the letters he wrote from prison in the defense of freedom of the press, he won a Walkley Award in Australia in 2014, and Royal Television Society and Tribeca Disruptive Innovator's Awards in 2015. He has also been awarded the International Association of Press Clubs' Freedom of Speech Award; Liberty Victoria's "Voltaire Award", the Australian Human Rights Commission Medal (all in 2015), the RSL's 2016 ANZAC Peace Prize, and the Australian Press Council's 2018 Press Freedom award. Peter has co-authored his family's account of their struggle to get him out of Egypt, Freeing Peter, and written his own book on journalism and the War on Terror, The First Casualty published in 2017. He remains an avid advocate of media freedom and journalist safety.