Duration: 150 minutes
Join us for a special event celebrating the launch of our 2023 Country of Focus: South Korea! Come along to The Judy for an afternoon of fun, including Booker Prize shortlisted South Korean author Bora Chung in conversation with Michaela Kalowski, plus two fantastic workshops.

2:00pm–4:30pm, Saturday 29th October | The Judith Wright Centre
NOTE: Doors open at 1:30pm for a 2pm start
420 Brunswick St & Cnr Berwick St, Fortitude Valley

The Country of Focus program, initiated in 2022 with Aotearoa/New Zealand and Pasifika, celebrates a particular country or region within our Indo-Pacific expanse. In 2023, South Korea will take the stage.

"Korean culture has become an international sensation in the 21st century. People may immediately think of film, drama and K-pop, but Korean literature is equally impressive, as attested by prestigious international awards and regular appearances on best seller lists. Translators have enabled global recognition of works such as Shin Kyung-Sook's Please Look After My Mother, Kim Young-Ha's I Have the Right to Destroy Myself and Han Gang's The Vegetarian—stories that speak eloquently to Western readers in our turbulent era." — Dr Sung-Ae Lee, Country of Focus Curator.

"It is really exciting to be partnering with the Korean Cultural Centre, the Australia-Korea Foundation, and the Literature and Translation Institute of Korea to bring to Brisbane a delicious degustation menu of literary delights for our 2023 festival. Join us for our exciting launch event." — Sarah Runcie, Brisbane Writers Festival CEO.

Country of Focus launch event program:

Bora Chung In Conversation
Bora Chung is a South Korean author and translator. In 2022, her collection of short stories, Cursed Bunny, was shortlisted for the International Booker Prize. Bora will be streaming in live for an in-conversation with Michaela Kalowski, followed by a Q&A.

Enjoy refreshments at the bar before watching a Taekwondo demonstration, and then participating in two fun, family friendly Korean cultural workshops:

Taekwondo Workshop
Taekwondo is a Korean martial art involving mostly kicking. The 'Tae' means to jump, kick or smash with the foot. The 'Kwon' means to punch or destroy with the hand or fist. The last work of 'Do' means art, way or method. In this workshop, you will learn about a sequence of forms and simple braking techniques.

The Taekwondo demonstration team comes from Taekwondo Promotion Foundation from Korea.

Joseon Royal Palace Lantern Workshop
Square glass lanterns were hung-up at night in the event hall to illuminate the royal family dinner feast and various lanterns were created to illuminate the dark night in the 19th century. It is crafted out of stained wood and glass, adorned its four sides with floral decorations (see below). In this workshop, you will make this special lantern.

This workshop is supported by the Cultural Heritage Administration and the Korea Cultural Heritage Foundation.

35 places are available for each workshop. Please email rsvp@bwf.org.au to secure your place.

Photograph ⓒ Hyeyoung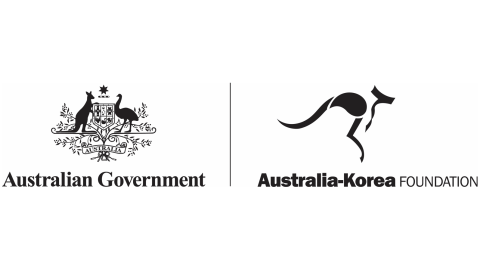 The Country of Focus program has received grant funding from the Australia-Korea Foundation of the Department of Foreign Affairs and Trade.

Cursed Bunny, a collection of Bora Chung's science fiction short stories translated into English by Anton Hur, was short-listed for the International Booker Prize 2022. Her other major works, To Meet Her and Red Sword, will also be translated by Anton Hur.
Photograph ⓒ Hyeyoung.

Michaela Kalowski is an interviewer, moderator and curator for writers and ideas festivals. In 2023 she's the curator and interviewer of Brisbane Writers Festival's online series The Second Book, and curator of ABC RN's on-air writers festival, Big Weekend of Books. She's conducted radio interviews for ABC RN's The Music Show, Big Ideas and The Bookshelf, ABC Classic and has presented programs across ABC radio. Recent interviews include Margaret Atwood, David Mitchell, Trent Dalton and Robert Jones Jr.

Google Tag Paste this code as high in the of the page as possible: