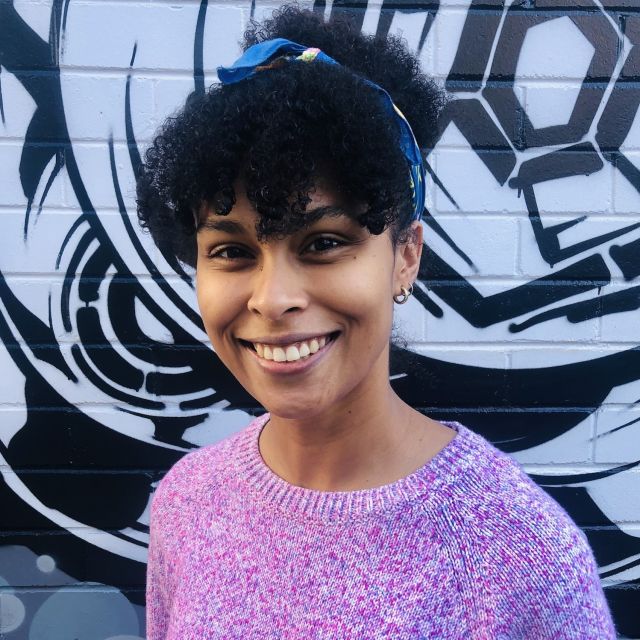 Selling Fast
Duration: 60 minutes
Did that session title typo affect you're heart rate? You might be a grammar nerd! Your not alone. Their are grammar nerds everywhere, and this panel of grammar experts (all imminent in their field) are here to celebrate the written word. ABC Woofties expert Roly Sussex and Institute of Professional Editors Chair Ruth Davies comiserate incorrect apostrophe's, share style guide tips and build every ones grammar skills altogether.

Panel: Roly Sussex, Jasmin McGaughey
Chair: Ruth Davies

Jasmin is a Torres Strait Islander and African American writer and editor. In 2019 she was lucky enough to be a black&write! editor intern and a Wheeler Centre Next Chapter recipient. She has been able to write for Overland, Kill Your Darlings, SBS Voices, & Griffith Review.

Ruth has been a professional editor for more than 15 years and the Chair of IPEd since May 2020.

Roland (Roly) Sussex (M.A. Hons Canterbury; PhD London) is a specialist in language, communication and culture, and health communication. He was Professor of Applied Language Studies at the University of Queensland from 1989 until 2010. He is currently Research Professor in the Institute for Teaching and Learning Innovation, and in the School of Languages and Cultures, at the University of Queensland. Since retiring he has become involved in social issues as a public intellectual. He is currently President of the English Speaking Union of Queensland (2018-). His current research is focused on language, culture and society, technology, and, more recently, pain and health.
His talkback radio program A Word in Your Ear has been broadcast every week to Queensland on ABC radio since 1997, and for the last 20 years to South Australia.
When he is not engaged in researching and writing about language, communication, culture and health, he works on his garden and acreage, rides road bikes and mountain bikes, and indulges his passion for classical music.
He was awarded the Medal of the Order of Australia in 2012, and was a made a Chevalier des Palmes Académiques by the French Government in 2017, and a Fellow of the Queensland Academy of Arts and Sciences in 2020.