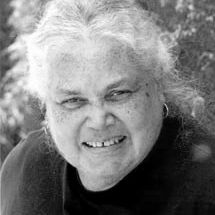 Sold Out
Duration: 60 minutes
For thousands of years, Australia was shaped by Indigenous knowledge. As the heirs of that, what can we learn from Indigenous knowledge systems?

Mary is a Kombumerri person (Gold Coast) through her father's heritage and affiliated with Wakka Wakka (South Burnett) through her mother's people.
Mary has worked across several government agencies, community organisations and universities including: Department of Community Services, Aboriginal and Islander Childcare Agency, the University of Queensland and the Foundation for Aboriginal and Islander Research Action. Mary has also worked extensively for the Foundation for Aboriginal and Islander Research Action, as a Native Title Researcher and was also a Regional Counsellor for the former Aboriginal and Torres Strait Islander Commission.
Mary has been a lecturer with The University of Queensland, teaching Aboriginal history, politics and comparative philosophy. She has also lectured nationally on these subjects, and developed and implemented 'Aboriginal Perspective's', 'Aboriginal Approaches to Knowledge' and at the post-graduation level 'Aboriginal Politics' into university curricula.

Author, academic, educator, Indigenous thinker, maker (traditional wood carving), arts critic, researcher, poet. Apalech clan (west cape) with ties in the south, born-country is Melbourne and adoptive and community/cultural ties all over, from Western NSW to Perth.