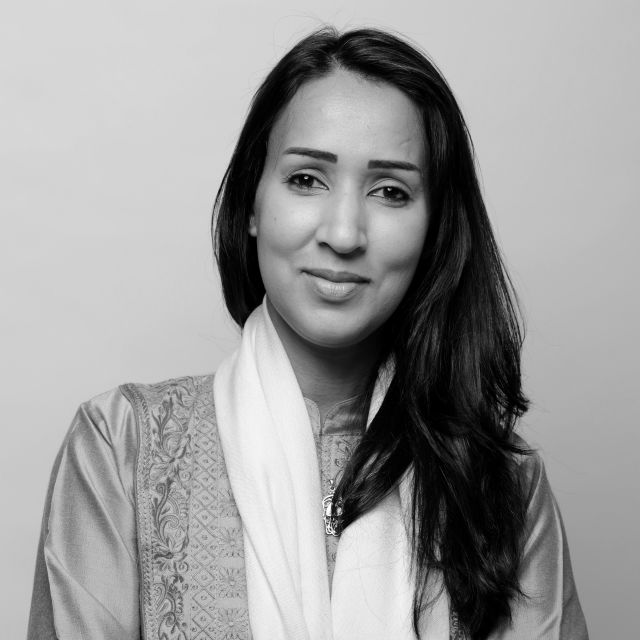 Selling Fast
Manal al-Sharif - In Your Suburb
---
Sunnybank Hills Library
Free / BWF In Your Suburb
506
Duration: 60 minutes
Daring to Drive: A Saudi Woman's Awakening is a ferociously intimate memoir by a devout woman from a modest family in Saudi Arabia who became the unexpected leader of the courageous movement that won Saudi women the right to drive.
Copies of Daring to Drive are available for purchase HERE.

Manal al-Sharif, named by the TIME as one of the 100 most influential people in the world, and by Newsweek as one of the 10 tech-revolutionary in the world, she is a prominent voice advocating for women's rights & empowerment in the Muslim and the Arab world. She is known to be the first Saudi women to specialize in Information Security with a career started back in 2002 with ARAMCO, the largest oil company in the world.
In 2011, Manal started the #Women2Drive campaign, to challenge the ban on women driving in her country. She was arrested and imprisoned for "driving while female". She was released on the condition that she never drives again on Saudi lands, never to speak about it or do any interviews. Despite all, she continued campaigning for #Women2Drive and #IAmMyOwnGuardian to end male guardianship in her country. She started #Faraj, to help domestic helpers leave jail and #IAmLama that resulted in codifying the first anti-domestic violence law in Saudi.
For her activism, she won the first Vaclav Havel award for Creative Dissent. She was also loaded by Foreign Policy, NewsWeek, and Vital Voices.
She is a TED speaker and also spoke at Harvard, the United Nations, UNESCO, Google, Oslo Freedom Forum, WIRED, Trust Women, The Arab Institute in Paris, the Center for International and Strategic Studies, Clinton Initiative, Women in the World, Dallas World Affairs Council, and many others. Manal is a blogger and a regular contributor to international media. She wrote for the NewsWeek, the NY Times, Alhayat based in London, and now she will be a regular columnist in Democracy Post by Washington Post.
Her memoir, Daring to Drive: A Saudi Woman Awakening, is an intimate story of her life growing up in one of the most masculine societies in the world.

Dr Jay Ludowyke is an author and academic in the field of narrative nonfiction. She teaches at the University of the Sunshine Coast and has been employed in local government and public libraries. Jay was the recipient of an Australian Postgraduate Award (a $75,000 scholarship) and her recent publications have appeared in Meniscus, Visible Ink and TEXT.Her debut book Carpathia was published by Hachette Australia in July 2018.Of Sri Lankan and Australian heritage, she lives on the Sunshine Coast in Queensland.