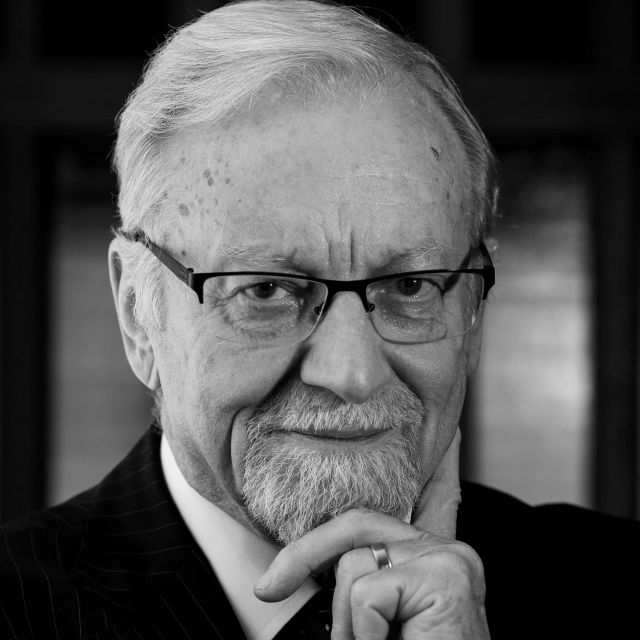 Selling Fast
In conversation with Peter Greste
Incorrigible Optimist
---
Cinema B, GoMA
Politics
219
Duration: 60 minutes
Sometimes moving, often entertaining, and always lucid memoir looking back over the highs and lows of Evans public life.
Presented by The University of Queensland

Professor the Hon Gareth Evans AC QC FASSA FAIIA is Chancellor and an Honorary Professorial Fellow at the Australian National University. He was a Cabinet Minister in the Hawke and Keating Labor Governments from 1983-96, in the posts of Attorney General, Minister for Resources and Energy, Minister for Transport and Communications and - from 1988-96 - Foreign Minister. From 2000 to 2009 he was President and CEO of the Brussels-based International Crisis Group.
He has written or edited, singly or jointly, 13 books – including Incorrigible Optimist: A Political Memoir (MUP 2017), Nuclear Weapons: The State of Play (ANU 2015), Inside the Hawke-Keating Government: A Cabinet Diary (MUP 2014) and The Responsibility to Protect: Ending Mass Atrocity Crimes Once and for All (Brookings Institution, 2009).
He has a number of national and international awards, including from the governments of Chile and South Africa, and was cited by Foreign Policy magazine in 2011 as one of the 'Top 100 Global Thinkers' for that year. He was awarded the 2010 Franklin and Eleanor Roosevelt Institute Freedom from Fear prize for his pioneering work on the Responsibility to Protect concept and his contributions to conflict prevention and resolution, arms control and disarmament.

Professor Peter Greste is an award-winning foreign correspondent who spent 25 years working for the BBC, Reuters and Al Jazeera in some of the world's most volatile places. From Afghanistan, to Latin American, Africa and the Middle East, he reported from the frontlines and beyond, although he is best known for becoming a headline himself, when he and two of his colleagues were arrested in Cairo while working for Al Jazeera, and charged with terrorism offences. In letters smuggled from prison, he described the arrests as an attack on media freedom. The letters helped launch a global campaign that eventually got them released after more than 400 days in prison. He has since become a vocal campaigner and advocate for media freedom – a stance that has earned him awards from Britain's Royal Television Society, the Walkley Foundation, the RSL's ANZAC Peace Prize, the Australian Human Rights Commission's Human Rights Medal, and the International Association of Press Clubs' Freedom of Speech Award. He has written about his experiences in Egypt and what he regards as the global war on journalism in a book, The First Casualty.