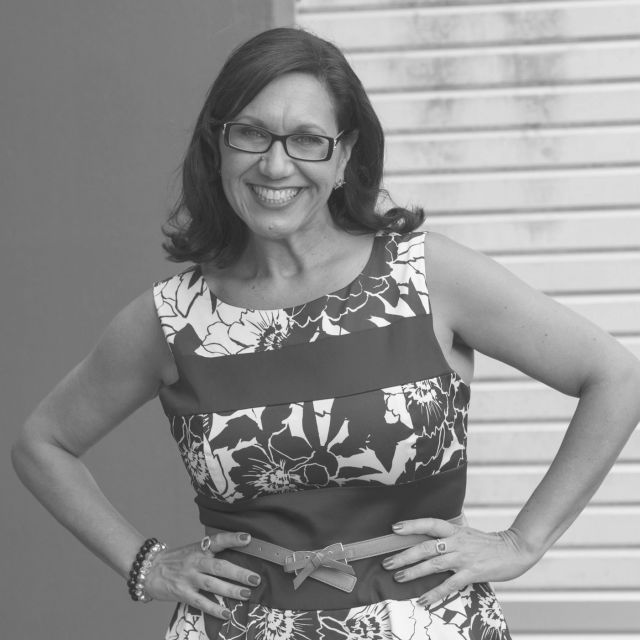 Selling Fast
In conversation with Marnee Shay
Growing Up Aboriginal in Australia
---
kuril dhagun, State Library of Queensland
Free
Culture/Social Equity / Fashion
406
Duration: 60 minutes
What is it like to grow up Aboriginal in Australia? This anthology, compiled by award-winning author Anita Heiss, attempts to showcase as many divers voices, experiences and stories as possible in order to answer that question.
Presented by The University of Queensland

Dr Anita Heiss is an author, presenter, academic, commentator, creative disruptor and proud member of the Wiradjuri nation of central NSW. Her latest book is Growing Up Aboriginal in Australia. She is a multi award-winning author, academic, presenter and commentator, creative disruptor and proud member of the Wiradjuri nation of central NSW.
Anita has written non-fiction, historical fiction, commercial women's fiction, poetry, social commentary, and travel articles. An advocate for Indigenous education, she is a Lifetime Ambassador of the Indigenous Literacy Foundation and was a finalist in the 2012 Human Rights Awards and the 2013 Australian of the Year Awards.
She has performed her works nationally (Sydney Writers' Festival, Perth International Arts Festival, Adelaide Writers' Week, Melbourne Writers' Festival, Byron Bay Writers' Festival, Message Sticks, Brisbane Writers Festival, Somerset Festival of Literature, Watermark and Wordstorm, among others) as well as internationally in Spain, Austria, the USA, Canada, Fiji, Japan, New Zealand, China, France, the UK, Tahiti and New Caledonia. She has also been published widely in journals, anthologies and on-line.
She currently lives in Brisbane where she Manages the Epic Good Foundation and sits on the Board of the State Library of QLD.
Dr Marnee Shay is an Aboriginal educator and researcher who is passionate about social justice, equity and community-driven research. Marnee's maternal connections are to Wagiman country (Northern Territory) and she also has strong connections to Aboriginal communities in south east Queensland where she was raised.Marnee is an experienced secondary school teacher in flexischools – that offer a flexible curriculum for marginalised students – and has worked in diverse community school and TAFE settings with disenfranchised young people. Her academic teaching for pre-service teachers has included programs on Indigenous education and how to create positive learning environments for students.Marnee is a qualitative researcher who works with Indigenous peoples across urban, regional and remote communities, particularly in diverse school settings. She has developed a number of collaborative 'yarning' (story-telling) and creative methodologies for undertaking ethical research in Indigenous communities. This research has led to culturally and contextually relevant outputs developed by Indigenous young people including clothing items and text that creates voices on identity, health and wellbeing. Her research findings have resulted in school-wide reviews and changes to the way Indigenous education is undertaken, ensuring both suitability and sustainability of programs.Additionally, as a consultant, Marnee helps with genuine inclusion of Indigenous people and communities within schools, thereby building the capacity of the educators implementing Indigenous education strategies within the school environment. She also assists schools to develop relevant, collaborative and highly contextualised professional development programs relating to Indigenous education.