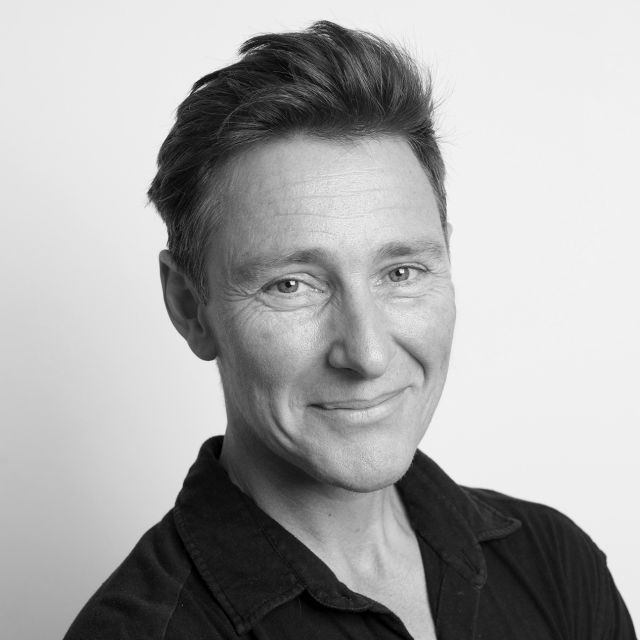 Sold Out
In conversation with Stephanie Grenning
Danger Music
---
QAG Lecture Theatre
Biography / Culture/Social Equity / Music
436
Duration: 60 minutes
Eddie Ayres is a writer, broadcaster and teacher. His latest book, Danger Music, recounts an extraordinary year teaching music to children in Afghanistan. Eddie was born Emma, and transitioned just before his fiftieth birthday.
Presented by The University of Queensland
The book has been shortlisted for a Queensland Literary Award. People Choice voting is underway. http://www.qldliteraryawards.org.au/peoples-choice
Have your say.

Ed Ayres is a writer, music teacher and broadcaster. He was born on the White Cliffs of Dover and began playing violin when he was eight years old. He studied music in Manchester, Berlin and London, played professionally in the UK and Hong Kong and moved to Australia in 2003. Ed was the presenter of ABC Classic FM's breakfast program for many years.
Ed has written two books; Cadence, about his journey by bicycle from England to Hong Kong with only a violin for company, and Danger Music, describing his year teaching music in Afghanistan.

Stephanie Grenning is a teacher, musician, researcher and conductor. She is currently the Junior Secondary Coordinator and music teacher at a large State High School in Cairns comprising a multicultural student population, including a large number of ABTSI and Pacific Islander students along with students from a refugee background. Through this role she manages and implements social emotional learning and wellbeing programs catering to diverse and at-risk students. As well as guest lecturing at the University of Queensland, Stephanie assisted with the design of a new course called Music in War, Protest and Peace. She has presented internationally on intercultural music-making and music education in at-risk and diverse settings, including post-conflict cultural reconciliation.
Stephanie also conducts the Training Choir of the Cairns Gondwana Indigenous Children's Choir, a part of the Gondwana Choirs directed by Lyn Williams OAM. Additionally, she is currently employed as a research assistant for Margaret Barrett on the ARC Pedagogies of Expertise in Musical Thought and Practice research project. Stephanie studied at the University of Queensland with Associate Professor Patricia Pollett.