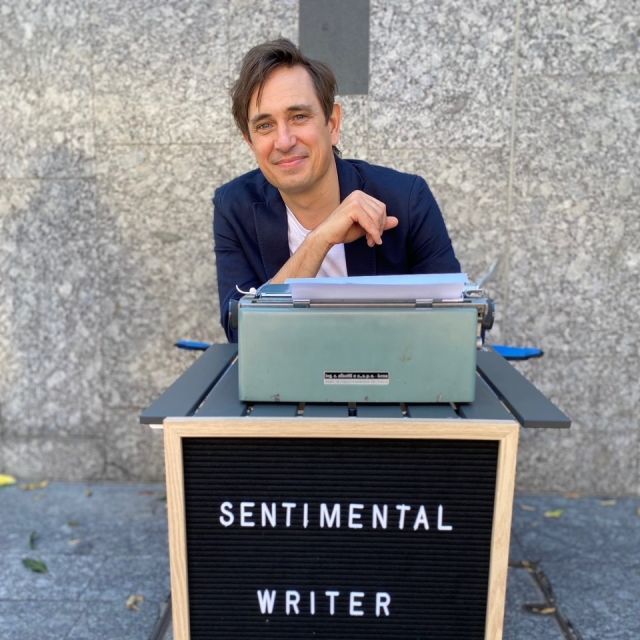 Selling Fast
In conversation with Matthew Condon
Boy Swallows Universe
---
The Edge, State Library of Queensland
Contemporary Storytelling
425
Duration: 60 minutes
Trent Dalton bends his own horrific story of a chaotic youth in the heroin-drenched suburbs that Brisbane forgot into a bright and brilliant phantasmagoria - an instant classic of Australian storytelling.

Trent Dalton is the author of Boy Swallows Universe (HarperCollins, 2018), a critically acclaimed international bestseller and winner of the 2019 Indie Book of the Year Award, the MUD Literary Prize, and the UTS Glenda Adams Award for New Writing and the People's Choice Award at the 2019 NSW Premier's Literary Awards. At the 2019 Australian Book Industry Awards, the book won a record four awards, including the prestigious Book of the Year Award. Boy Swallows Universe has been published across thirty-four English language and translation territories. His second novel, All Our Shimmering Skies (HarperCollins, 2020) has also become a national bestseller.
Since its publication in June 2018, Dalton's critically acclaimed debut Boy Swallows Universe has become one of the most loved Australian novels of all time, breaking Nielsen Bookscan records to become Australia's fastest selling debut novel ever. In 2021, the Queensland Theatre Company stage production of Boy Swallows Universe saw such demand for tickets, the season was extended three times, resulting in a sold-out six-week run at 100% capacity in QPAC's Playhouse, seen by nearly 40,000 people.
Dalton is also a two-time winner of a Walkley Award for Excellence in Journalism, a four-time winner of a Kennedy Award for Excellence in NSW Journalism and a four-time winner of the national News Awards Features Journalist of the Year.

David Kelly is a multi Walkley-nominated photographer, and winner of the Clarion Award for best Photo-Essay, News, Sport and Multicultural work. One of the original photographers for the Courier Mail Qweekend Magazine (2005 - 2017), he has also worked with Queensland Ballet for the past 20 years, producing From the Wings, a book on their production of Swan Lake. He co-produced Love Stories, a documentary about homeless love, and a book, Detours (Stories From the Street).

He has travelled extensively throughout Australia, the Pacific, and Asia on assignment, and immersed himself in the culture and stories of Indigenous Australia, a world he has entered with care, respect, and a soft footprint.

Google Tag Paste this code as high in the of the page as possible: