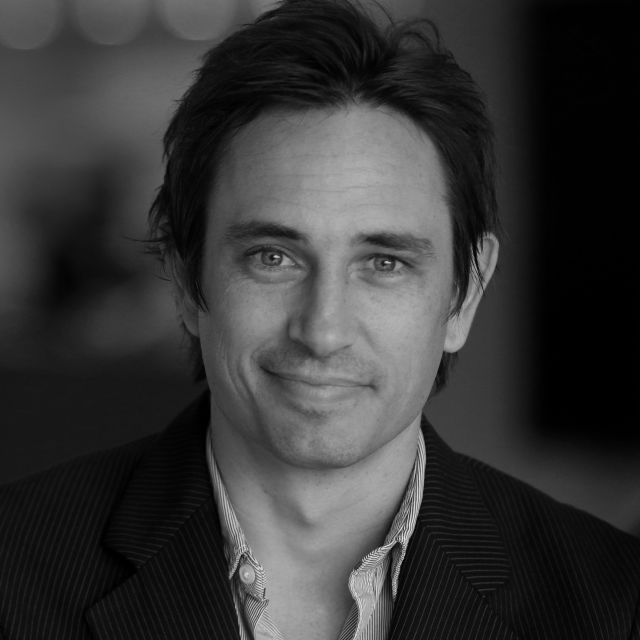 Selling Fast
In conversation with Matthew Condon
Boy Swallows Universe
---
The Edge, State Library of Queensland
Contemporary Storytelling
425
Duration: 60 minutes
Trent Dalton bends his own horrific story of a chaotic youth in the heroin-drenched suburbs that Brisbane forgot into a bright and brilliant phantasmagoria - an instant classic of Australian storytelling.

Trent Dalton writes for The Weekend Australian Magazine. He's a two-time Walkley Award winner; three-time Kennedy Award winner for excellence in NSW journalism and a four-time winner of the national News Awards Features Journalist of the Year. In 2011, he was named Queensland Journalist of the Year at the Clarion Awards for excellence in Queensland journalism.
His debut literary fiction novel, Boy Swallows Universe, was published by Harper Collins in June 2018.

David Kelly is a multi Walkley-nominated photographer, and winner of the Clarion Award for best Photo-Essay, News, Sport and Multicultural work. One of the original photographers for the Courier Mail Qweekend Magazine (2005 - 2017), he has also worked with Queensland Ballet for the past 20 years, producing From the Wings, a book on their production of Swan Lake. He co-produced Love Stories, a documentary about homeless love, and a book, Detours (Stories From the Street).
He has travelled extensively throughout Australia, the Pacific, and Asia on assignment, and immersed himself in the culture and stories of Indigenous Australia, a world he has entered with care, respect, and a soft footprint.
Matthew Condon is a prize-winning Australian novelist and journalist. He began his journalism career with the Gold Coast Bulletin in 1984 and subsequently worked for leading newspapers and journals including the Sydney Morning Herald, the Sun-Herald, Melbourne's Sunday Age and the Courier-Mail. He has written ten books of fiction, including The Trout Opera, and is the author of the best-selling true-crime series about Queensland crime and corruption – Three Crooked Kings (2013), Jacks and Jokers (2014), All Fall Down (2015) and Little Fish are Sweet (2016).