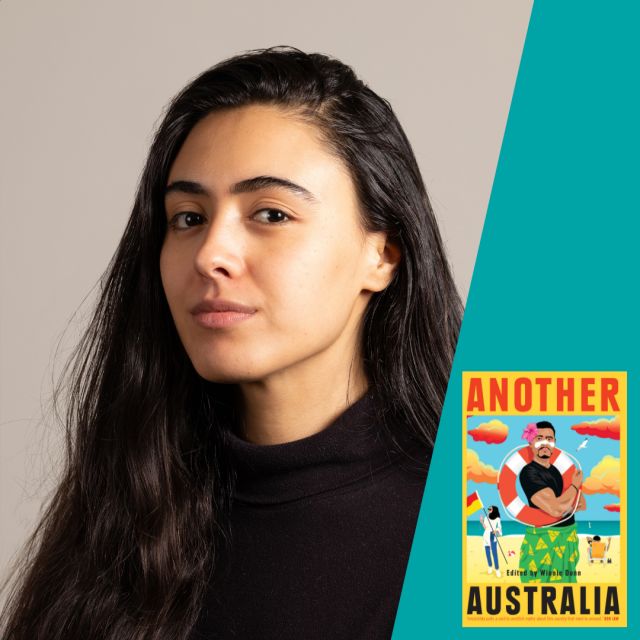 Selling Fast
Duration: 60 minutes
Shirley Le, Winnie Dunn and Melanie Saward discuss the changing face of Australian letters and how we're writing our way to a more diverse future.

Winnie Dunn is the General Manager of Sweatshop Literacy Movement and the editor of several critically acclaimed anthologies, including Another Australia (Affirm Press, 2022). She is a writer of Tongan descent from Mount Druitt and holds a Bachelor of Arts degree from Western Sydney University. Her work has been published in The Guardian, HuffPost Australia, Griffith Review, Meanjin and SBS Voices. In 2022, she was a finalist for Western Sydney University's Breakthrough Alumni Award. Winnie is currently completing her debut novel, Dirt Poor Islanders (Hachette, 2024), which has been assisted by the Australia Council for the Arts.

Shirley Le is a Vietnamese-Australian writer from Yagoona and Creative Producer at Sweatshop Literacy Movement. Her writing has been published in Overland, The Guardian, SBS Voices and several Sweatshop anthologies including Another Australia. Funny Ethnics (Affirm Press, 2023) is her first novel.

Melanie Saward is a proud descendant of the Bigambul and Wakka Wakka peoples. She is a writer, editor, and university lecturer based in Tulmur (Ipswich). Her writing has been published in Flock, Overland, Kill Your Darlings, and New Australian Fiction 2019 and she is the managing editor of Djed Press.

Google Tag Paste this code as high in the of the page as possible: