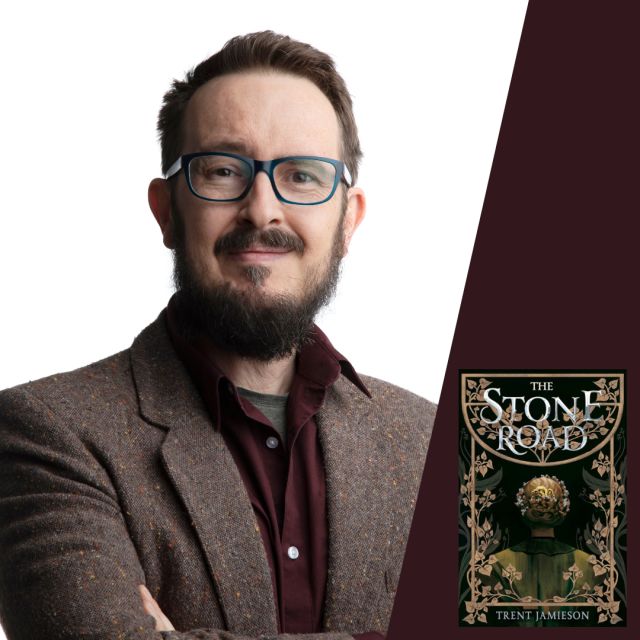 Sold Out
Duration: 60 minutes
Stories that go bump in the night! These authors have written books that might be the stuff of nightmares but come along and learn how their horrific, sometimes gothic and downright scary imaginations work.

Lyndall Clipstone, Trent Jamieson
Chair: Hope Ferris-Green

Proudly supported by Griffith University.

Registration required.

Trent Jamieson is the Aurealis Award-winning author of the novels The Stone Road, and Day Boy, as well as the Death Works Trilogy, and the Roil Duology. His 2020 children's picture book The Giant and the Sea, illustrated by Rovina Cai won the 2021 Environment Award for Children's Literature Picture Fiction.

Hope is a Brisbane-based poet, writer, performer and general word-person who deeply believes in the incredible power of language. She's passionate about weird clothes and weird art, and in her spare time she hosts youth poetry slams and searches for the perfect iced chai recipe.

Lyndall Clipstone writes about monsters and the girls who like to kiss them. A former youth librarian who grew up running wild in the Barossa Ranges of South Australia, she currently lives in Adelaide, where she tends her own indoor secret garden. She has a Bachelors in Creative Writing and a Graduate Diploma in Library and Information Management.

Google Tag Paste this code as high in the of the page as possible: