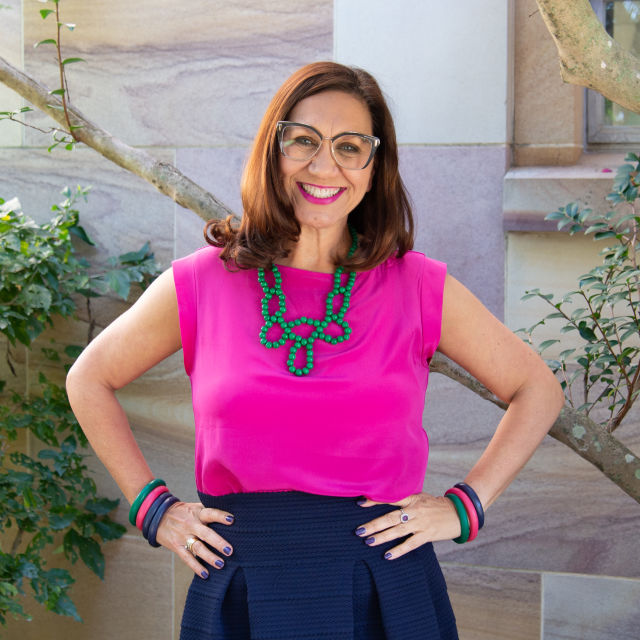 Sold Out
Duration: 60 minutes
English may be the lingua franca of the world, but it has its limits in a land where rich Indigenous tongues already abounded. Three leading Aboriginal authors discuss how they have harnessed English to express their stories and created a new and inspiring way to use the language.

Dr Anita Heiss is the award-winning author of non-fiction, historical fiction, commercial women's fiction, children's novels and poetry. She is a proud member of the Wiradjuri Nation, and a board member of University of Queensland Press and Circa Contemporary Circus. Anita is a Professor of Communications at the University of Queensland and an Ambassador for the Indigenous Literacy Foundation and the GO Foundation. Anita is currently adapting her novel Tiddas (S&S, 2014) for the stage. Her latest novel is Bila Yarrudhanggalangdhuray.

Tony Birch is the author of Ghost River which won the Victorian Premier's Literary Award for Indigenous Writing and Blood, which was shortlisted for the Miles Franklin Award. He is also the author of Shadowboxing and three short story collections, Father's Day, The Promise and Common People. In 2017 he was awarded the Patrick White Literary Award. Tony is a frequent contributor to ABC local and national radio and a regular guest at writers' festivals. He lives in Melbourne and is a Senior Research Fellow at Victoria University. His latest novel is The White Girl.
Claire G Coleman is a writer from Western Australia. She identifies with the South Coast Noongar people. Her family are associated with the area around Ravensthorpe and Hopetoun. Claire grew up in a Forestry's settlement in the middle of a tree plantation, where her dad worked, not far out of Perth. She wrote her black&write! fellowship-winning manuscript Terra Nullius while travelling around Australia in a caravan. Her latest book is The Old Lie.

Grace Lucas-Pennington is a Bundjalung/European person living on Yuggera land. She grew up mostly between Bundjalung country on the NSW north coast and the greater Logan/Brisbane area. Grace is currently the Senior Editor for State Library of Queensland's black&write! Indigenous Writing and Project. She was awarded the 2020 Nakata Brophy prize for poetry.