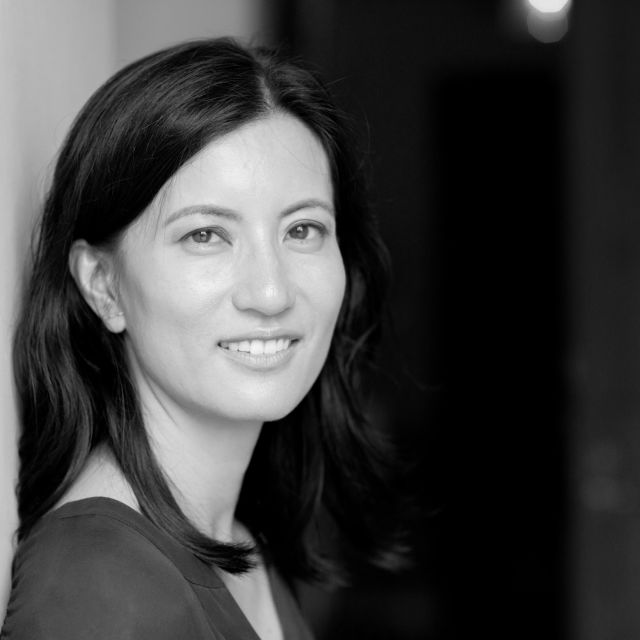 Selling Fast
Duration: 60 minutes
1984. The Handmaid's Tale. Many great writers have helped us to imagine alternate worlds. This panel will look at how writers create other worlds and what we can learn from them.

JOANNE RAMOS was born in the Philippines and moved to Wisconsin when she was six. She graduated with a BA from Princeton University. After working in investment banking and private-equity investing for several years, she became a staff writer at The Economist. She lives in New York City with her husband and three children.

Karen Thompson Walker is the New York Times bestselling author of two novels, The Dreamers, which has been optioned for television by Fox 21 and is a New York Times Book Review Editor's Choice pick, and The Age of Miracles, which was a finalist for the Barnes & Noble Discover Award, an Indies Choice Award, and a Goodreads Choice Award and named one of the best books of the year by Financial Times, Publishers Weekly, People, O., The Oprah Magazine, and Amazon. Her work has been translated into 27 languages. Her TED Talk about fear and the imagination has been viewed more than 2 million times. She is an Assistant Professor of Creative Writing at the University of Oregon. She lives with her husband and two daughters in Portland, Oregon.

Rohan Wilson is an award-winning writer and critic. He is a bestselling author of three novels, The Roving Party (2011) To Name Those Lost (2014), and Daughter of Bad Times (2019). Rohan lives in Brisbane where he lectures in creative writing.

Rhianna Patrick is a Torres Strait Islander media professional with over twenty years of experience working across radio, TV, news and current affairs. After a long career with the ABC, Rhianna joined online Indigenous owned and operated media organisation, IndigenousX.com.au as its Head of Audio and Podcasting.