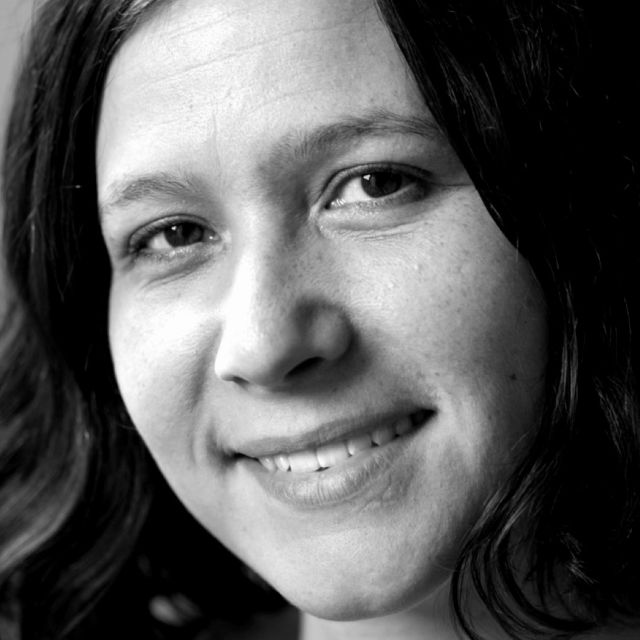 Sold Out
Duration: 45 minutes
A discussion about how we view our world and the future we want to create for our communities.

Katherena Vermette is a Métis writer from Treaty One territory, the heart of the Métis nation, Winnipeg, Manitoba, Canada. Her first book, North End Love Songs (The Muses Company) won the Governor General's Literary Award for Poetry in 2013. Her novel, The Break (House of Anansi), was bestseller in Canada and won multiple awards, including, the 2017 Amazon.ca First Novel Award. Ms. Vermette is also the author of the children's picture book series, The Seven Teachings Stories, and recently published the first book, Pemmican Wars, in the young adult book series, A Girl Called Echo. Ms Vermette's second book of poetry, River Woman, will be published in the fall of 2018. Her National Film Board documentary, This River, won the 2017 Canadian Screen Award for Best Short.
Vermette lives with her family in a cranky old house within skipping distance of the temperamental Red River.

Sisonke Msimang was born in exile to South African parents—a freedom fighter and an accountant—and raised in Zambia, Kenya and Canada before studying in the US as an undergraduate. Her family returned to South Africa after apartheid was abolished in the early 1990s. Sisonke has held fellowships at Yale University, the Aspen Institute and the University of the Witwatersrand in Johannesburg, and is a regular contributor to the Guardian, Daily Maverick and New York Times. She now lives in Perth, Australia, where she is head of oral storytelling at the Centre for Stories.