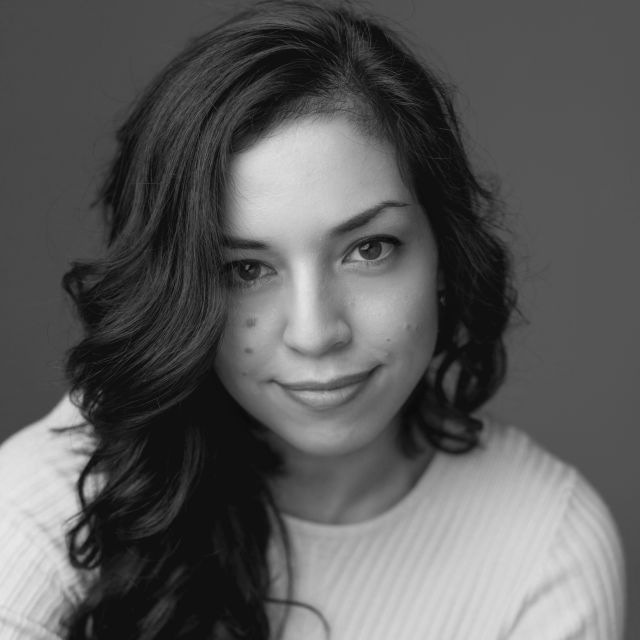 Postponed
Please note this event has joined with Museum of Modern Love, Sunday 2.30pm
The Lace Weaver
---
Auditorium 1, State Library of Queensland
Drama / Fashion / Romance
312
Duration: 45 minutes
A breathtaking debut about love and war, and the battle to save a precious legacy

Each lace shawl begins and ends the same way – with a circle. Everything is connected with a thread as fine as gossamer, each life affected by what has come before it and what will come after.

1941, Estonia. As Stalin's brutal Red Army crushes everything in its path, Katarina and her family survive only because their precious farm produce is needed to feed the occupying forces.

Fiercely partisan, Katarina battles to protect her grandmother's precious legacy – the weaving of gossamer lace shawls stitched with intricate patterns that tell the stories passed down through generations.

While Katarina struggles to survive the daily oppression, another young woman is suffocating in her prison of privilege in Moscow. Yearning for freedom and to discover her beloved mother's Baltic heritage, Lydia escapes to Estonia.

Facing the threat of invasion by Hitler's encroaching Third Reich, Katarina and Lydia and two idealistic young soldiers, insurgents in the battle for their homeland, find themselves in a fight for life, liberty and love.

Lauren Chater writes historical fiction with a particular focus on women's stories. After working in the media sector for many years, she turned her passion for reading and research into a professional pursuit. In 2014, she was the successful recipient of the Fiona McIntosh Commercial Fiction scholarship. In addition to writing fiction, she established The Well Read Cookie, a blog which celebrates her love of baking and literature.
She lives in Sydney with her husband and two children. The Lace Weaver is her first novel, and she is currently working on her second, Gulliver's Wife.

Alex Adsett is a literary agent specialising in genre fiction, as well as a freelance publishing consultant offering commercial contract advice to authors and publishers. She has more than eighteen years experience working in the publishing and bookselling industry and has managed Alex Adsett Publishing Services since 2008. As a consultant, Alex helps authors and publishers negotiate publishing contracts in line with industry standards. As a literary agent, she is focused on finding exceptional manuscripts for adults, young adults and childrens. Alex represents a select stable of authors including Maria Lewis, Gary Kemble, Jodi McAlister, Shannon Horsfall, and Kylie Chan.