Rebecca F. Kuang
11 March 2024
---
We're rounding out a banner season for BWF by bringing one of the biggest books of the year to Brisbane. Taking the literary world by storm, Rebecca F. Kuang's Yellowface is an absurdist comedy-thriller to die for.

6:30pm, Monday 11 March 2024
Concert Hall, Old Museum Brisbane
480 Gregory Terrace, Bowen Hills QLD

June Hayward is nobody, the author of a blink-and-you-missed-it novel. Athena Liu is a star on the cusp of supernova. So when Athena dies in a freak accident, June does what any envious friend would do in her position — steals the dead woman's manuscript, passes it off as her own, and reinverts herself as Juniper Song, the ethnically ambiguous toast of the publishing industry.

Outlandish, irreverent and laugh-out-loud funny, Yellowface is a withering pop culture satire, and Rebecca F. Kuang is a startling talent. She'll be in conversation with the fabulous Mirandi Riwoe for ONE NIGHT ONLY. This will book out so treat yourself and book NOW!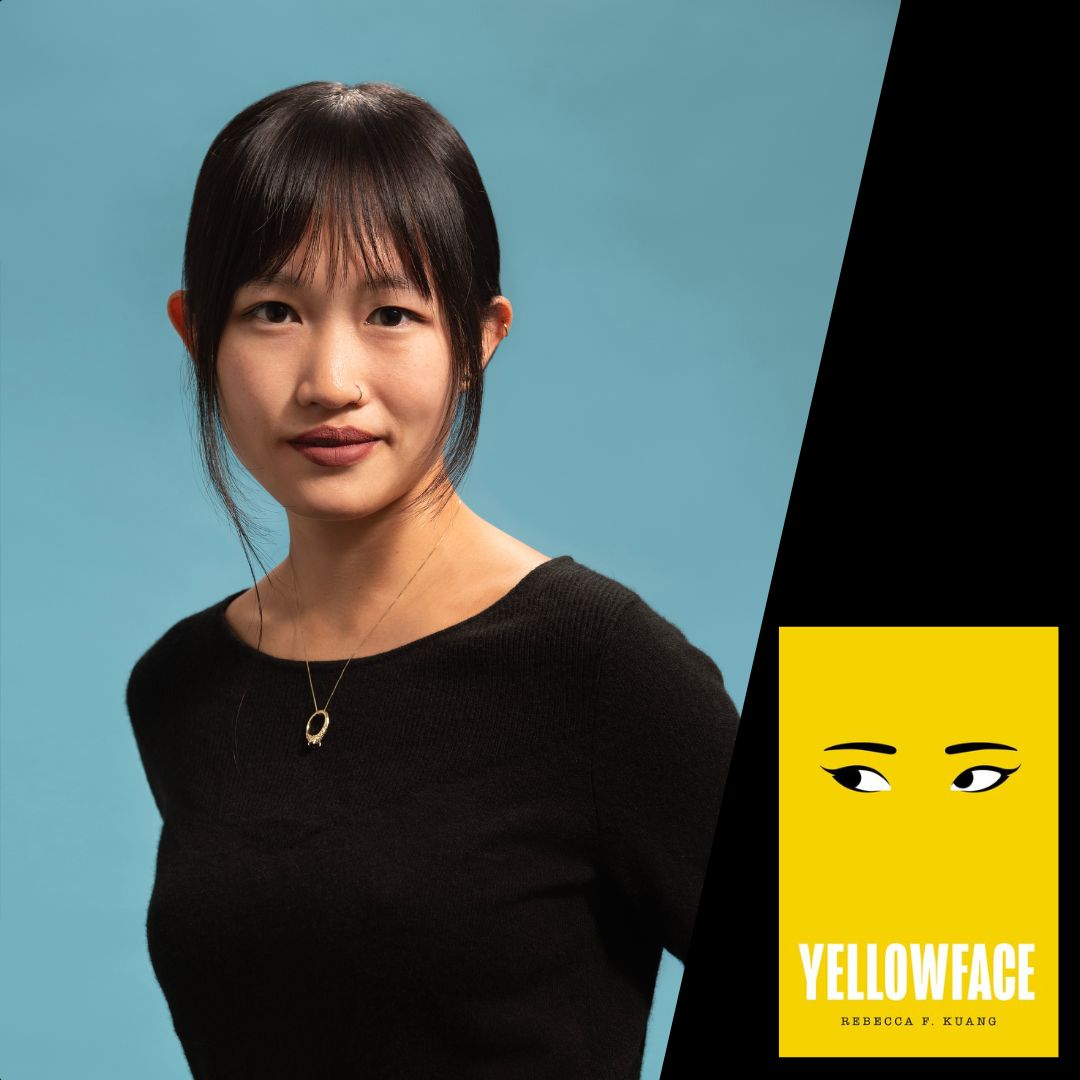 Thank you for an incredible 2023 Festival!
The 2023 Festival, held 10–14 May, was an utter delight — what a wild ride! We are grateful and delighted to have welcomed 300 authors to nearly 150 events, pulling off a Festival that was warm and exciting and so very fulfilling.
We extend a huge thank you to our sponsors and partners, our many vibrant volunteers, speakers, moderators, provocateurs, poets, performance artists, visitors, the hardworking BWF team, and all of you who came to participate in this year's festival. Special shout out to the staff and crew from State Library of Queensland — thanks team!
We can't wait to see you all next year! The 2024 Festival will take place 29 May – 2 June.

Brisbane Writers Festival is held on the lands of the Yuggera and Turrbul people, on the banks of the Maiwar river. We recognise the important and ongoing contributions of Indigenous Australians to art and literature, and pay our respects to elders past, present and emerging.

Google Tag Paste this code as high in the of the page as possible: