Duration: 60 minutes
Learn how to create memorable heroes and terrible villains from scratch with Reece Carter, author of A Girl Called Corpse. Alongside Sarah Armstrong, Reece shares his secret recipe for developing spooky characters and guides you through an activity to create one of your own. Reece and Sarah reveal why strong characters are the foundation of great stories, then share some tips and tricks for writing exciting and engaging action for your own character.
Make sure to download (and print!) this workshop activity sheet before watching the session, so you can follow along with Reece and Sarah as they guide you through how to craft a spooky character!
Major Sponsor
The University of Queensland
---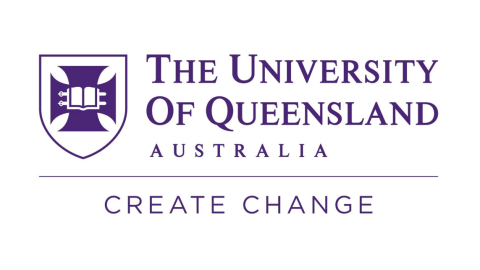 Reece Carter grew up on his family farm in Tammin, Western Australia. There was an unfortunate lack of witches and ghosts though, so Reece had to find them in books instead. Roald Dahl, Paul Jennings and Emily Rodda were some of his first favourite authors. When Reece moved away to boarding school at the age of eleven, he could regularly be found hiding in the library, tucked away in the corner with a good book. With the encouragement of his English teacher, Reece started writing his own stories. After a few years travelling overseas, Reece moved to Melbourne. But even while working as a nutritionist by day, Reece maintained a secret double life, continuing to write middle-grade novels by night. Now, he lives in Sydney and writes kids' fiction full-time. When not reading or writing, Reece can usually be found talking to his dog Hagrid—and hoping that one of these days Hagrid might decide to talk back. A Girl Called Corpse is his debut novel.

Sarah Armstrong was an award-winning journalist and has written three novels, including Salt Rain, which was shortlisted for the Miles Franklin. Her first novel for young readers is Big Magic. Its sequel is out later this year.

Google Tag Paste this code as high in the of the page as possible: