Duration: 45 minutes
Holly Ringland is an author whose two novels are adored both in Australia and around the world. The Lost Flowers of Alice Hart (her 2018 debut), with its language of flowers and story of survival and identity touched a nerve with readers and continues to do so. In 2022 she published her second novel, The Seven Skins of Esther Wilding, also to great acclaim. Holly writes landscape and love, secrets and trauma, myth and magic with power, with heart and immense skill. She'll speak about what it was like to follow up a big hit of a novel, what she understands now about the kind of writer she is, her pathway to writing and writing place during a pandemic.
Individual tickets are available for single episodes, or click below to purchase a season pass to watch the whole series.
Buy a season pass
Supported by
Copyright Agency's Cultural Fund
---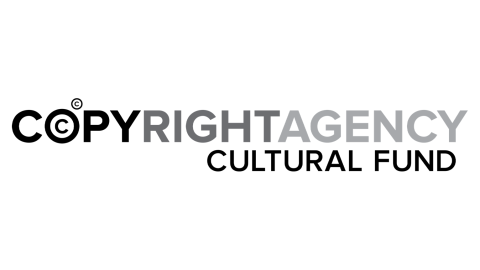 Holly Ringland is a writer, storyteller, and television presenter. Her internationally-bestselling debut novel, The Lost Flowers of Alice Hart, has been published in 30 countries/territories and will stream globally in 2023 as a seven-part series on Amazon Prime, starring Sigourney Weaver. Holly is the co-host of ABC TV's series, Back To Nature, which aired to critical acclaim in 2021. Holly's bestselling new novel, The Seven Skins of Esther Wilding, is out now in Australia and New Zealand.

Michaela Kalowski is an interviewer, moderator and curator for writers and ideas festivals. In 2023 she's the curator and interviewer of Brisbane Writers Festival's online series The Second Book, and curator of ABC RN's on-air writers festival, Big Weekend of Books. She's conducted radio interviews for ABC RN's The Music Show, Big Ideas and The Bookshelf, ABC Classic and has presented programs across ABC radio. Recent interviews include Margaret Atwood, David Mitchell, Trent Dalton and Robert Jones Jr.

Google Tag Paste this code as high in the of the page as possible: