Duration: 45 minutes
Robbie Arnott's novels change how you see the world. From Flames to The Rain Heron and now Limberlost (2022), he writes his passion, and anxiety, for the natural world in a style that's both poetic and concise. He's a writer who has drawn attention and great praise from critics and reviewers all over the world; how has that shaped what he wrote next? He's said, "It doesn't make much sense to be ambitious about my work, other than to hope that I can write things that people feel some kind of connection with. I want to write books that light even the smallest flame of recognition or emotion in the readers who come to them." In this discussion we'll explore how Arnott does that as well as his experiences creating his second novel.
Individual tickets are available for single episodes, or click below to purchase a season pass to watch the whole series.
Buy a season pass
Supported by
Copyright Agency's Cultural Fund
---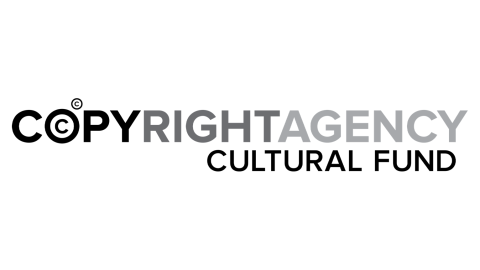 Robbie Arnott's acclaimed debut, Flames (2018), won a Sydney Morning Herald Best Young Novelist award and a Tasmanian Premier's Literary Prize, and was shortlisted for a Victorian Premier's Literary Award, a New South Wales Premier's Literary Award, a Queensland Literary Award, the Readings Prize for New Australian Fiction and the Not the Booker Prize. His follow-up, The Rain Heron (2020), won the Age Book of the Year award, and was shortlisted for the Miles Franklin Literary Award, the ALS Gold Medal, the Voss Literary Prize and an Adelaide Festival Award. His latest novel is Limberlost. He lives in Hobart.

Michaela Kalowski is an interviewer, moderator and curator for writers and ideas festivals. In 2023 she's the curator and interviewer of Brisbane Writers Festival's online series The Second Book, and curator of ABC RN's on-air writers festival, Big Weekend of Books. She's conducted radio interviews for ABC RN's The Music Show, Big Ideas and The Bookshelf, ABC Classic and has presented programs across ABC radio. Recent interviews include Margaret Atwood, David Mitchell, Trent Dalton and Robert Jones Jr.

Google Tag Paste this code as high in the of the page as possible: