Duration: 45 minutes
Julie Janson is a Burruberongal woman of the Darug Nation. She's a novelist, poet and playwright. She's known as the author of Benevolence, a powerful work of historical fiction, and Madukka the River Serpent, where she brings a First Nations perspective to crime fiction. But there were two self-published novels before that. In this conversation Julie will talk about what she learned writing those two novels and putting them out into the world under her own steam as well as the experience of writing two more novels subsequently, both of which were critically acclaimed. As a poet and playwright and novelist, we'll find out how those different forms of writing infuse and inspire each other, & about writing Aboriginal female protagonists in much of her work. And we'll hear about the current experiences writing a sequel to Benevolence, called Compassion, another kind of second book.
Individual tickets are available for single episodes, or click below to purchase a season pass to watch the whole series.
Buy a season pass
Supported by
Copyright Agency's Cultural Fund
---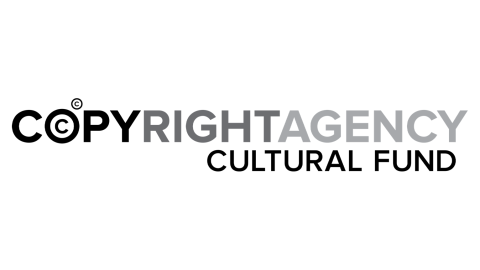 Julie is a NSW Burruberongal woman of Darug Aboriginal nation. Novelist, playwright, and poet. Madukka the River Serpent UWA Publishing, an Indigenous crime novel.
Benevolence Indigenous historical novel - Magabala 2020 and HarperVia USA, UK 2022. Nominated for NIB Literary Award 2020, Voss Literary Award 2020, Barbara Jefferis Award 2022. New novel Compassion to be published 2024 by Magabala. She is co-recipient of the Oodgeroo Noonuccal Poetry Prize 2016, winner Judith Wright Poetry Prize 2019. Her career as a playwright of 10 plays began with productions at Belvoir St Theatre, Adelaide Festival Centre, Sydney Opera House, USA and Indonesia.

Michaela Kalowski is an interviewer, moderator and curator for writers and ideas festivals. In 2023 she's the curator and interviewer of Brisbane Writers Festival's online series The Second Book, and curator of ABC RN's on-air writers festival, Big Weekend of Books. She's conducted radio interviews for ABC RN's The Music Show, Big Ideas and The Bookshelf, ABC Classic and has presented programs across ABC radio. Recent interviews include Margaret Atwood, David Mitchell, Trent Dalton and Robert Jones Jr.

Google Tag Paste this code as high in the of the page as possible: