Duration: 45 minutes
Non-fiction author Sarah Krasnostein writes about the things that connect humans to one another, and the ways in which they also keep us apart. Across her two books, she's written about trauma cleaners and then death doulas, about people who believe in UFOs, heaven and the devil. And she does it all with compassion, empathy & respect and with powerfully precise prose. How and why did she decide to write about believers in her second book? How does a non-fiction writer, or any writer, decide how much detail is enough? How does Sarah work out how much of herself to bring into what she writes? In this conversation, Sarah will discuss all of this as well as take on some myths about writing and writing a second book.
Individual tickets are available for single episodes, or click below to purchase a season pass to watch the whole series.
Buy a season pass
Supported by
Copyright Agency's Cultural Fund
---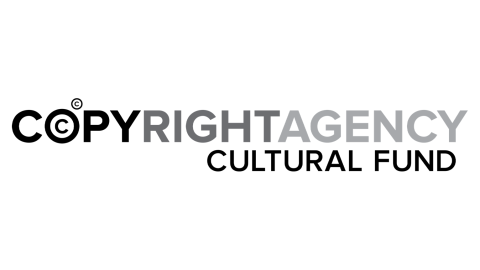 Sarah Krasnostein was born in America, studied in Melbourne and has lived and worked in both countries. She is a law lecturer and researcher with a doctorate in criminal law.
Her first book, The Trauma Cleaner, won the Victorian Prize for Literature and the Prize for Non-Fiction in the Victorian Premier's Literary Awards 2018.
Sarah lives in Melbourne and spends part of the year working in New York City.

Michaela Kalowski is an interviewer, moderator and curator for writers and ideas festivals. In 2023 she's the curator and interviewer of Brisbane Writers Festival's online series The Second Book, and curator of ABC RN's on-air writers festival, Big Weekend of Books. She's conducted radio interviews for ABC RN's The Music Show, Big Ideas and The Bookshelf, ABC Classic and has presented programs across ABC radio. Recent interviews include Margaret Atwood, David Mitchell, Trent Dalton and Robert Jones Jr.

Google Tag Paste this code as high in the of the page as possible: