Duration: 45 minutes
Yumna Kassab is the author of three novels. Her first, The House of Youseff, was shortlisted for the prestigious Stella Prize and a raft of other state literary awards. Her second novel, Australiana, explored what Australia is and means, from a variety of different perspectives. Her most recent novel, The Lovers, is a fable that explores the light and dark of a relationship. She's said that as a writer she's most interested in the experiment; she cares about taking risks. In this conversation she'll talk about the experience of bringing her second book into the world, as well as the influences on her writing – from Arab storytelling to her time as a school teacher.
Individual tickets are available for single episodes, or click below to purchase a season pass to watch the whole series.
Buy a season pass
Supported by
Copyright Agency's Cultural Fund
---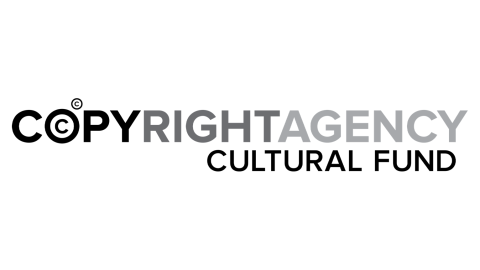 Yumna Kassab is a writer based in Sydney. She studied medical science and neuroscience at university. Her books include The House of Youssef, Australiana and The Lovers. She has been listed for the Victorian Premier's Literary Award, the NSW Premier's Literary Award, Queensland Literary Award and The Stella Prize. Her writing has appeared in the Sydney Review of Books, The Saturday Paper, Sydney Morning Herald, Kill Your Darlings, Meanjin and Griffith Review.

Michaela Kalowski is an interviewer, moderator and curator for writers and ideas festivals. In 2023 she's the curator and interviewer of Brisbane Writers Festival's online series The Second Book, and curator of ABC RN's on-air writers festival, Big Weekend of Books. She's conducted radio interviews for ABC RN's The Music Show, Big Ideas and The Bookshelf, ABC Classic and has presented programs across ABC radio. Recent interviews include Margaret Atwood, David Mitchell, Trent Dalton and Robert Jones Jr.

Google Tag Paste this code as high in the of the page as possible: