Duration: 45 minutes
Rhiannon Wilde's first novel, Henry Hamlet's Heart, won a raft of awards and was nominated for many others. Set in suburban Brisbane, it's a coming-of-age love story about two friends. She writes family and queer relationships and first love with honesty; her words transport you back into those experiences. For her second novel Where You Left Us, she chose a totally different setting, fractured families and sisters with secrets in a gothic style. She reflects on what she knew she could do as a writer by the time she was deep into her second novel and how her writing has evolved.
Individual tickets are available for single episodes, or click below to purchase a season pass to watch the whole series.
Buy a season pass
Supported by
Copyright Agency's Cultural Fund
---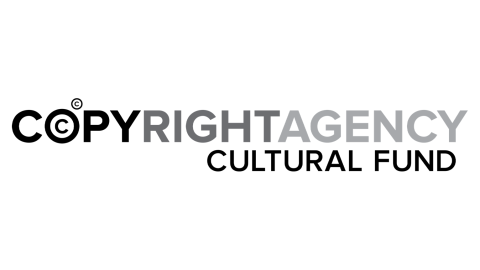 Rhiannon Wilde is a writer and former Brisbane high school teacher. Her debut novel, Henry Hamlet's Heart, won the Queensland Literary Awards Glendower Award for an Emerging Queensland Writer, was shortlisted for the NSW Premier's Literary Awards – Ethel Turner Prize for Young People's Literature, longlisted for an Indie Book Award and was a CBCA Notable Book. She can usually be found drinking coffee dressed like a slightly subdued Elton John, and lives with her partner on a hill near the sea.

Michaela Kalowski is an interviewer, moderator and curator for writers and ideas festivals. In 2023 she's the curator and interviewer of Brisbane Writers Festival's online series The Second Book, and curator of ABC RN's on-air writers festival, Big Weekend of Books. She's conducted radio interviews for ABC RN's The Music Show, Big Ideas and The Bookshelf, ABC Classic and has presented programs across ABC radio. Recent interviews include Margaret Atwood, David Mitchell, Trent Dalton and Robert Jones Jr.

Google Tag Paste this code as high in the of the page as possible: