Duration: 45 minutes
Jodi McAlister is an author, a romance expert and academic (who studies love and sex and depictions of love and sex). Her unput-downable books span lots of genres. From fantasy to rom-coms, to YA and academic works, she's a treasure trove of ideas on what makes us swoon and why. Her latest adult novels – Can I Steal You For A Second and Here For The Right Reasons – are both set in a reality TV dating show, but due to covid-y twists, none of the contestants can leave, even after they're eliminated. Jodi reflects on writing second novels, as well as second novels in a series and what she's learned along the way.
Individual tickets are available for single episodes, or click below to purchase a season pass to watch the whole series.
Buy a season pass
Supported by
Copyright Agency's Cultural Fund
---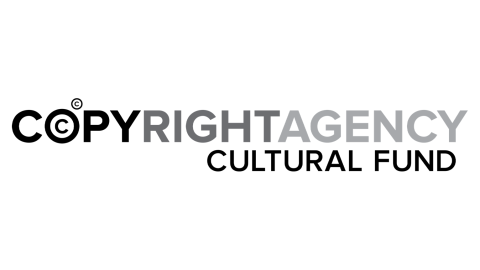 Jodi is both an author and scholar of romance fiction. As an author, she's written romance novels for adults and young adults: most recently, the Marry Me, Juliet series (Simon & Schuster) and Libby Lawrence is Good at Pretending (Wakefield). As an academic, she has published two monographs and numerous articles and book chapters, and works as a Senior Lecturer in Writing, Literature and Culture at Deakin University in Melbourne.

Michaela Kalowski is an interviewer, moderator and curator for writers and ideas festivals. In 2023 she's the curator and interviewer of Brisbane Writers Festival's online series The Second Book, and curator of ABC RN's on-air writers festival, Big Weekend of Books. She's conducted radio interviews for ABC RN's The Music Show, Big Ideas and The Bookshelf, ABC Classic and has presented programs across ABC radio. Recent interviews include Margaret Atwood, David Mitchell, Trent Dalton and Robert Jones Jr.

Google Tag Paste this code as high in the of the page as possible: